Foreclosures No Longer Dragging Down Denver Real Estate Market
---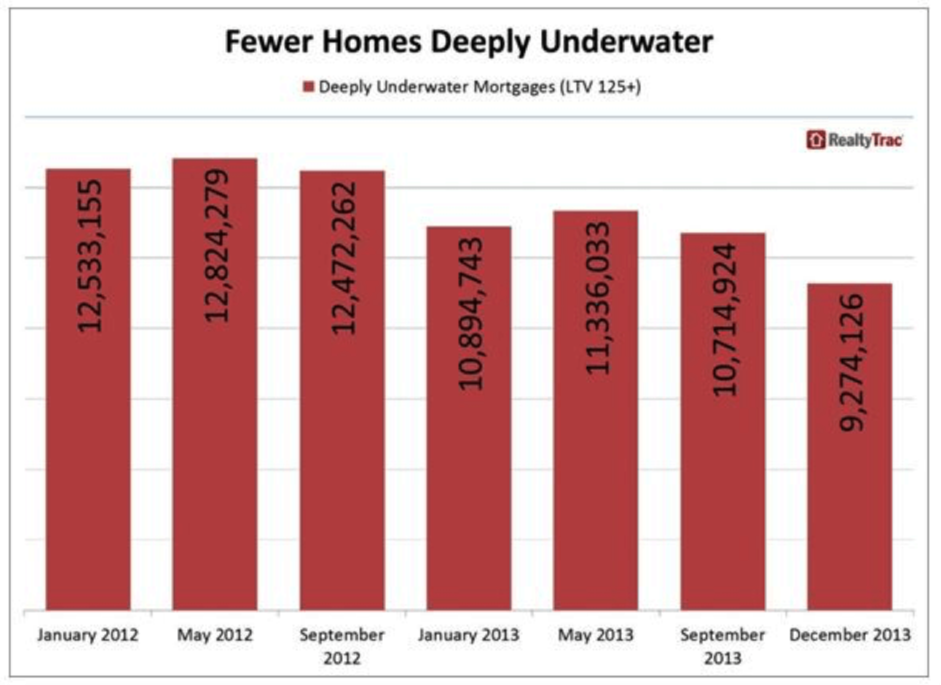 A new report released by
RealtyTrac
in December of 2013 indicates a strong recovery nationwide and in Colorado from the foreclosure crisis. Overall, the study indicates that a total of 9.3 million properties are underwater now, in January 2013 the number of homes underwater was 10.9 million. The peak of homes in foreclosure was in May 2012 with 12.8 million homes underwater.
In Colorado itself, only 10% of properties are defined by RealtyTrac as deeply
underwater
, meaning that the homeowners owe at least 25% or more over the estimated value of their homes. While some of these numbers may seem a bit staggering, it is important to consider that throughout the nation, the average percentage of properties that are "deeply underwater" is 31%.
According to Daren Bloomquist, Vice President at RealtyTrac, "This is a strong indicator that the crisis is over," adding "the foreclosure floodwaters have receded in most parts of the country, although lenders and communities continue to clean up the damage left behind."
Although the news is overwhelmingly positive as it likely means an end to the foreclosure nightmare experienced across the United States, the reality is that there are still 9.3 million Americans who may find foreclosure the only option to get out from under properties that have negative equity. However, the statistics show a strong recovery that should develop into a complete transformation in the months to come.
Go Back