Rental scams. Nobody ever falls for them right? Well, as a seasoned property manager with over 12 years experience, that's what I used to think. Then I got a call from an irate father calling on behalf of his 20 year old son who had sent $1000 via Western Union to some nice property manager…in Nigeria.
The son saw "my" ad on Craig's List which featured a 2400 square foot house listed at $1000 a month. Well the actual price was $1900 a month, and I had my sign posted in the yard and plenty of fliers, with the correct rental amount on them, in the box on the sign. It was advertised by me at the proper price on over 50 websites. The father told me the son had actually driven by the property, pulled my flyer, then knocked on the door.
The owner let him, his wife and young baby into the house. (A serious security issue, but I will cover security in another article.) Obviously they loved the house, especially for $1000 a month. But instead of calling me from the phone number on the sign or the flyer, this young man decided to beat the competition and send his money to Nigeria. Wow. Live and learn I guess. Of course there was nothing I could do but sympathize with the man's father. I'm sure that young man learned a very expensive lesson.
Seems there are a bunch of scammers out in cyberspace with too much time on their hands. And although we all think we can sniff out rental scams, sometimes people get caught in them. When I post a rental ad online, a scammed ad literally shows up within the hour, usually on Craig's List. (Nothing against Craig's List. It is a great site, but you need to be aware of what you are reading there, and on other free sites.) When I needed an admin assistant recently, I thought about calling one prolific scammer to see if he wanted a job. He put rental ads out faster than we did.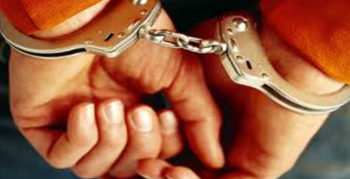 So how do you avoid falling into these rental scam traps? Follow these simple guidelines:
1) Always deal locally and meet the leasing agent or owner face-to-face at the property. (Try not to go alone, too.) Drive by the property. Take a flyer from the box. Always walk through the house.
2) Never, ever, send money via wire transfer, Western Union, Pay Pal, or any other such service. Most property managers are going to ask for a cashier's check or money order for the first month's rent and security deposit.
3) Be skeptical. If that beautiful 3500 square foot house you see online is renting for $1000 a month, it is probably a scam. Become familiar with the prices and kinds of properties in your potential rental market.
4) Watch for advertising written in broken English with lots of grammatical errors. Check reputable, paid sites such as rentals.com to see if the property is listed there.
5) Never send any personal information via email to anybody. A legitimate property manager will give you an application in person, or online, and must have your signature before running the application. Again, deal locally to be sure of who you are sending the completed application to as well. Remember there is a lot of confidential personal information, such as social security numbers on rental applications. Make sure these documents are handled properly.
With a little bit of caution, we can all avoid these rental scams when trying to rent a house. Or you can ignore the warnings and support that lonely property manager in Nigeria.